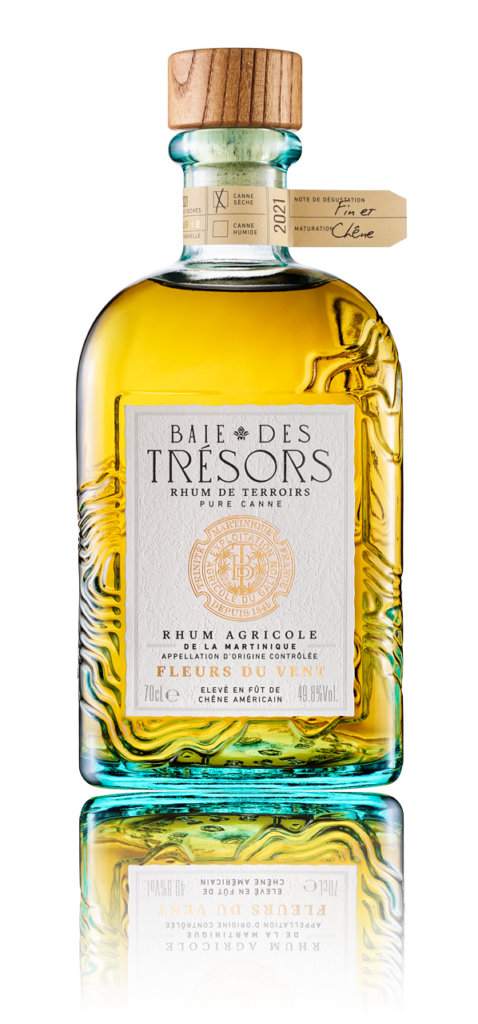 Flowers of the Winds
On the Caravelle peninsula, caressed by the trade winds and protected from tropical downpours, the dry parcels of Spoutourne produce extremely subtle rums. The relative arid nature of the location and the wind have created a beautiful concentration of essential aromas, notably floral in the cane, which are particularly present after suitable distillation and ageing. It is a worthy representative of the Martinican tradition of agricultural rum. 
The ageing process has not erased the natural liveliness of the rum. The beautiful golden colour of Flowers of the Winds suggests a radiant rum, like aromas in flight, and a shower of tropical petals. The nose is delicate, floral, with vanilla accents and a beautiful freshness. Flowers of the Winds combines the ardour of a young rum with the subtle accents shaped by the work of time. It is characterised by its great finesse, a succession of aromas forming a perfect tropical bouquet.